ALESSIO ANESI - CV (EXTENDED VERSION)
Estimated reading time: 3 minutes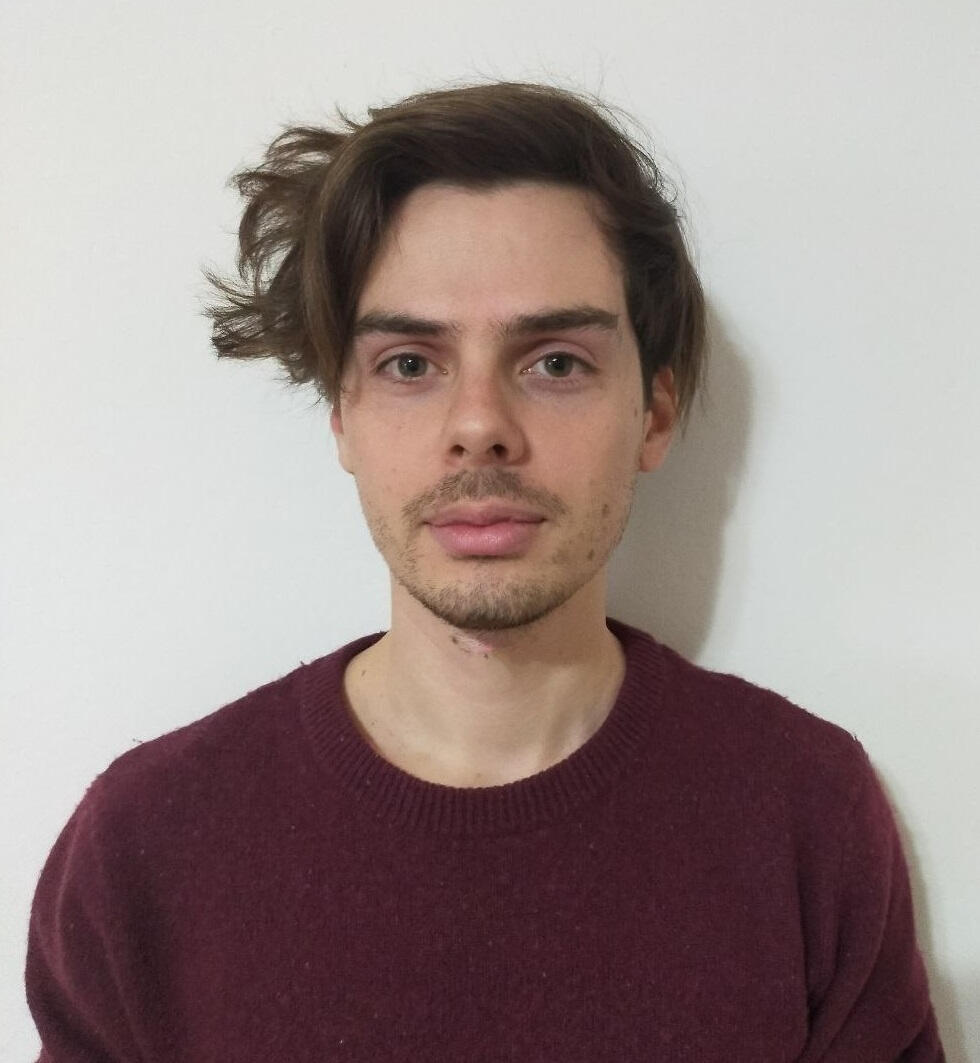 On this page, you can find a more exhaustive adaptation of my resume. You can find the shorter, shareable version here.
---
WRITER & MUSIC JOURNALIST
FUXWITHIT (CA) | 2017 - ONGOING
EDM.COM (US) | 2022 - ONGOING
I started writing about music back in 2015. My first collaboration was with a small EDM-centric website called By The Wavs. Two years later I switched to a boutique outlet called Secret Shore (founded by Adrian, an ex-Nest HQ writer). After a few months, the project closed, so near the end of 2017 I joined FUXWITHIT, blog with which I'm still collaborating. In 2022 I also began my partnership with EDM.com, one of the largest electronic music publications. You can find samples of my writings + info about other projects I was involved in (including an article on DJ Mag Italy) in my portfolio.
---
TASKS
Draft music reviews

Write interviews, columns, editorials and eventually report tech news

Occasionally act as co-editor and supervisor

Coordinate with artists' management and labels to arrange premieres and guest mixes
---
Tools I use: WordPress, Grammarly, Pocket.
---
---
CO-FOUNDER & LABEL MANAGER
KUMO COLLECTIVE (IT) | 2017 - ONGOING
Alongside my partners Patrick (founder) and Francesco (graphic designer), I run KUMO Collective, an independent electronic music label founded in 2017. Over the past five years, we evolved KUMO from a simple SoundCloud channel to a full-fledged label with 100+ releases to its credit, including singles, albums and compilations. January 2023 marked the beginning of the label's sixth season. In the last two years, we earned the support of outlets like Electric Hawk, Run The Trap, Cultr, EDM.com, thissongissick, Magnetic Mag, Trap Nation and landed on Spotify's editorial playlists such as New Music Friday, Hyperpop, Fresh Find Dance and Apple Music's New Music Daily, New In Dance, Breaking Pop. In 2022 we signed a 2-year distribution deal with FUGA.
---
TASKS
Develop the label's musical and brand identity

Partecipate in the A&R process

Distribute releases to DSPs

Design release schedule and marketing plans

Manage PR with blogs

Oversee the internal organization and communication between team members
---
Tools I use (or used): Asana, Discord, Whereby, Fleep, Airtable, Meta Business Suite, Spotify For Artists, Repost Network, FUGA distribution platform.
---
---
SOCIAL MEDIA MANAGER (Intern)
MATTER STREAMING (US) | 2020 - 2021
Between 2020 and 2021, I joined Matter's team as an intern. While the focus of my work was on establishing the social media presence of the new streaming platform (founded by Josh Pan and Paul Meed), given the small size of the team I ended up working also on content creation for the site's blog, artists' onboarding, and customer service.
---
TASKS
Support the growth of Matter's Instagram and Twitter profiles with content creation strategies

Create weekly and monthly content calendars involving, at various levels, Instagram, Twitter, Facebook and Discord

Pitch ideas for the creation of on-platform content

Identify the best artists to onboard on the platform and draw up case studies to submit to their management

Assist users by providing product and service information or acting as intermediary between them and the engineering team
---
Tools I used: Trello, Google Drive, Medium, Tweetdeck, Facebook Business Manager.
---
---
PODCASTER
HYPERION (IT) | 2012 - 2020
Back in 2012/2013, I decided to fully embrace the audio culture by participating in the creation and conduction of a podcast on the local university's radio. Hosted by Michele, Pasquale and myself, HYPERION was a (totally unconventional) long-format show dedicated to electronic music and culture that aired for eight seasons, till 2020. When Covid hit, in order to fight the lockdown sickness, we also launched its Spotify-only offshoot: HYPERIOFF.
---
TASKS
Curate the tracklist for every episode, making sure to match the philosophy of the show and the audience

Create news excerpts suitable for airing

Establish relationships and joint ventures with local acts and business

Reach out to artists and labels for demo inquiries
---
Tools I used: Traktor, Audacity
---
---
SOCIAL MEDIA MANAGER (full time)
GRANITO MARKETING (IT) | 2019 - 2020
ARINGA STUDIO (IT) | 2019
Granito Marketing and Aringa Studio are two marketing agencies based in my hometown. The former is focused on "traditional" clients (restaurants, hotels) while the latter is specialized in outdoor sports and stories. As an account manager, I had a portfolio of clients with whom I defined growth objectives and structured social and digital strategies. I was also taking care of the day-to-day operations on their social media pages.
---
TASKS
Develop social media strategies on Facebook, Instagram, Linkedin.

Run advertising campaign within Meta's ecosystem

Draft monthly editorial plans and performance reports for each client

Create content in coordination with other professionals (graphic designers, developers, data analysts)
---
Tools I used: Meta Business Suite, Office Suite, Google Workspace
---
KUMO Collective
KUMO Collective is an independent electronic music label founded in 2017 in North Italy and now based in Amsterdam.
Alongside Patrick (founder) and Francesco (graphic designer), over the past six years we evolved KUMO from a simple SoundCloud channel to a full-fledged label with 100+ releases to its credit, including singles, albums and compilations. January 2023 marks the beginning of KUMO's sixth season.
---
MY PLAYLISTS
There's nothing I love more than creating a musical journey around a specific theme or mood. These are my flagship Spotify playlists.
---
INTRO TO OUTRO
---
GROOVE CRUISE
---
WAVE WORLDWIDE
---
LIQUID BOULEVARD
---
BONUS PAGE
---
This is a spot where I share tasty music suggestions, documentaries/movies you need to see, books and articles I really enjoyed and more generally everything that I find interesting.
---
---
SERAPH. - MEMENTO (ALBUM REVIEW)
I don't know if you're familiar with museums or if, from time to time, you go to see exhibitions. One of the things I always pay attention to, is how the curators have arranged the spaces that host the display. Every artwork is at its best in a different context, so the light, the colours of the walls, the frames, the presence or absence of objects in the room are all elements that affect the enjoyment of the pieces themselves. Creating the right atmosphere, the right 'vibe' if we want to call it more colloquially, is essential to ensure that the message reaches the viewer with the full force of its power. They may or may not appreciate it, but in any case, they will have experienced it in full.With Memento, Seraph.'s greatest merit is that he nailed it in creating his own 'performance hall'. As he mentioned in his tweets, his goal was to "maintain a distinct soundscape" and that "each track must work in conjunction with the other, all while establishing an overall theme". Goal achieved! Although the songs are indeed very different, throughout the album there is always a strong feeling that they all come from the same mother source. It's evident that they are branches of the same tree. Returning to the allegory of the museum, while listening with eyes closed, I felt as if I were in an octagonal room (colour white, slightly suffused lights) with a painting hanging on each wall (and one, symbolising Memento, on the ceiling as if it were to encompass the whole room). The paintings of course symbolise the songs, and while, from the position I was in, I could admire the uniqueness of each one, I was always immersed in a single atmosphere that united them all together, as if it were a primordial canvas itself. At no time did I feel outside the experience. The emotions embraced me from the first to the last second.However, this is a project I think I won't be able to identify with because I feel it's way too personal. It's HIS story. He poured all himself into it, so I will always be a spectator listening to him "talking". Note that this is not a bad thing. Not at all. This project will always feel like listening to a friend opening up about his memories/emotions.In a way, I'd define Memento as a holistic project, in the sense that its value transcends the sum of the value of the single tracks. I don't know if it was all conscious or not, but the identity Seraph gave to the whole project elevates it far beyond the musical value in itself.To conclude, he did not act just as the artist who created Memento. He also dressed in the shoes of the curator, building the best conditions in which his art could be appreciated and valued more.
Do you want to talk about something?
Feel free to dm me on Telegram, X or Linkedin.
In alternative, you can send an email at hello@alessioanesi.com
---